VEGACADD assists you with HVAC Design and Drafting services. We offer high quality and precise HVAC Design Services at reasonable prices. We utilize software like Autodesk MEP, REVIT Architecture, Heat load estimating software like TACO, EMS HVAC Load Calculator, etc.
We offer HVAC CAD Drafting services for commercial, residential and industrial units. Experienced and competent HVAC Drafting team executes cooling and heating load estimation sheets which are input for manual calculation of space cooling and heating load with optimum air circulation exchanges, thermal calculations, etc. we have years of experience working with the Residential hvac design services.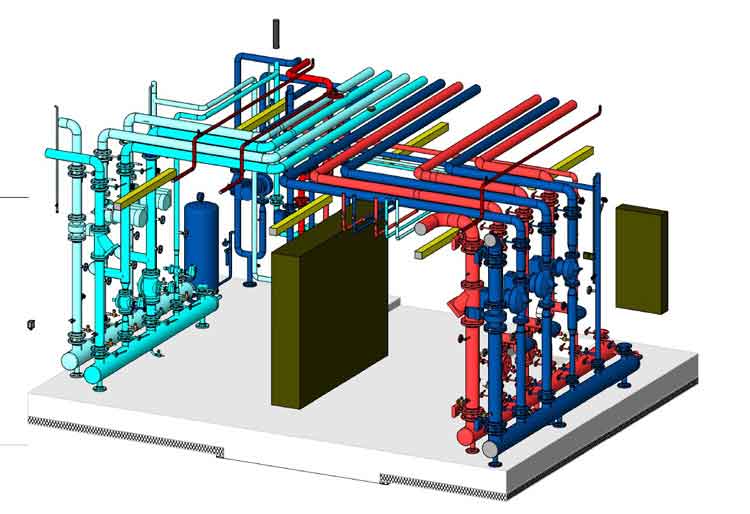 Our HVAC Design and Drafting Services included with –
Drafting Services for HVAC in Construction Plan Drawings

HVAC Loads Calculation (Heating & Cooling)

HVAC Pipe sizing and its Layout Design

Duct Sizing and Design layout Plan Drawings
Piping Sizing and Design layout plan drafting

3D Piping & Ducting Modeling Services

3D HVAC Model with Architectural Modeling

Bill of Quantity (BOQ) Generation
HVAC Design and Drafting Services We Offer
Helping you a clash-free construction environment that ensures a higher level of safety and comfort, our HVAC design services & MEP CAD drafting services help you improve efficiency, increase global footprints as well as improve your competitiveness. our services included with home hvac design services, mep drafting services,

Taking into consideration all global engineering public health, safety and general welfare codes including ACCA (HVAC), ASHRAE (HVAC), AS (Mech.), and AIA-drawing standards with hvac drawing standards, we enable you to deliver smarter and safer building projects with Quick Turn-Around Time.
Contact Vegacadd for HVAC Design Services
At Vegacadd, we have over two decades of experience in offering HVAC design and engineering services to global clients. Our experience team strictly adheres to deadlines and will ensure that you will have your project completed ahead of your schedule. We also offer number of other services like 3D Rendering services, 3D Modeling and Visualization.
Contact us here today for house hvac design services and give your company a competitive edge.