Context is the king. We provide high-resolution 3D Aerial renders depicting a powerful, immersive panoramic setting. For 3D Aerial views, the camera angle is set at a high altitude at 45 degrees helps produce a sharp picture of the contextual surroundings.
See Our Portfolio: 3D Aerial View Rendering Portfolio
3D Aerial views are the best marketing tools to allure buyers, and it makes the best first impression. It helps to prepare project proposals that can enable the area developer to depict the projects in the best possible way across all stakeholders, be it Real Estate Finance, Buyers, etc.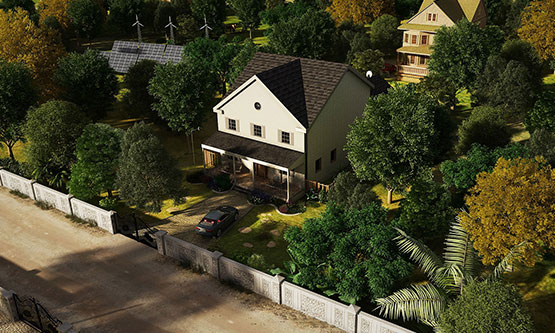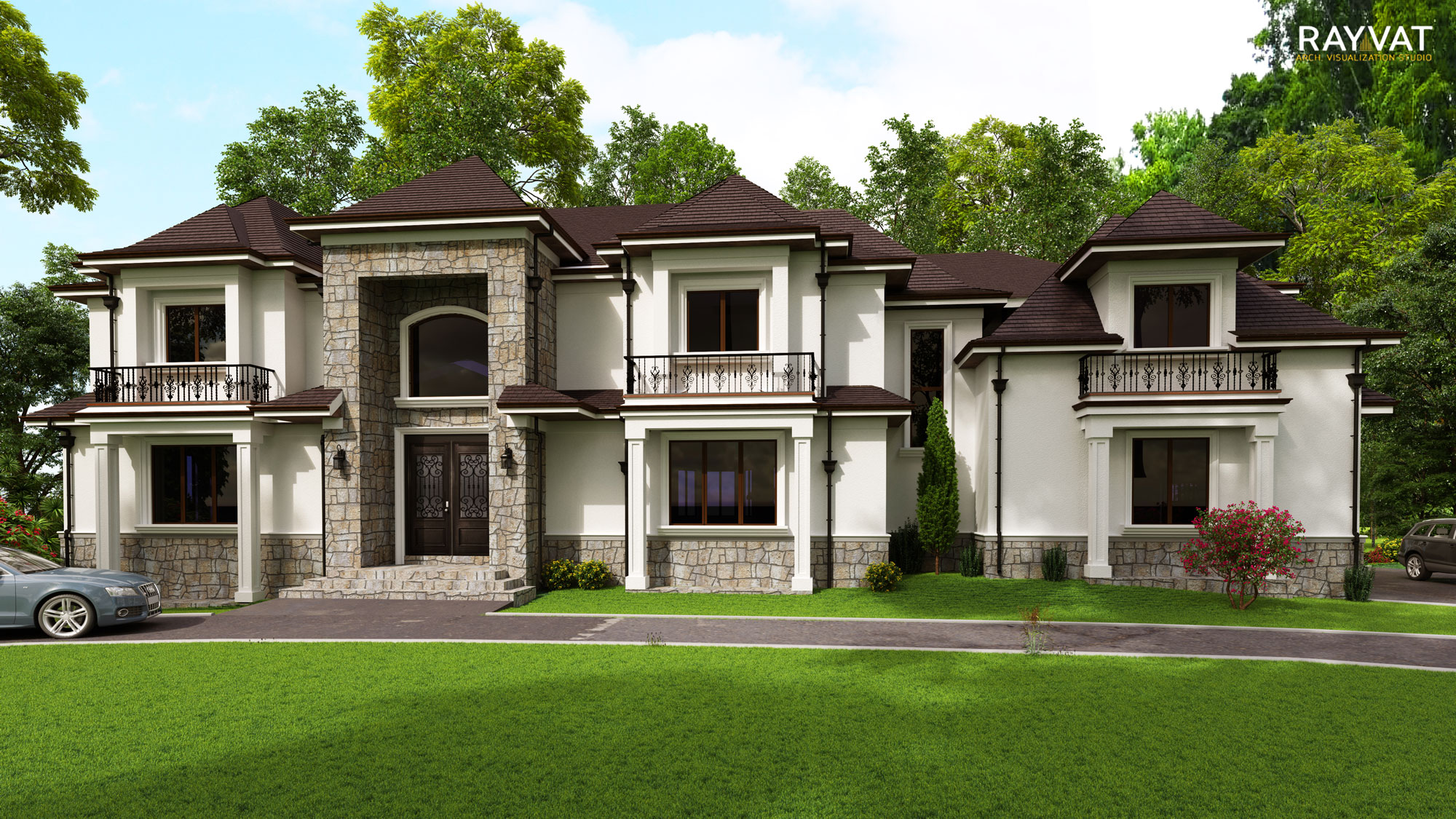 3D Exterior Visualization
3D Exterior Visualization Design enables you with the best marketing tool for real estate promotion across multiple channels like banners, billboards, advertisements, or websites for focused marketing.
We place a strong emphasis on the photorealistic portrayal of the design and achieve maximum coverage of the property. The scale of the 3D Exterior Visualization view allows all stakeholders to come to a common ground. Other than the sense of touch and feel, you can be there…!
See Our Portfolio: 3D Exterior Visualization
For buyers and realtors, 3D Exterior Visualization enables you to proactively address any designing issue at the outset before the actual construction commences.


3D Interior Visualization
Vegacadd offer premium quality 3d interior visualization services for clients who are based in every corner the globe. We stress on specific needs by offering interior design services for a wide range of clients-ranging from homeowners to commercial space owners.
We can help you prepare the best mixture of your choice, while you envisage different permutations and combinations of furniture elements, Wall Colours, Textures Interior Features. We equip you with the most exhaustive libraries of interior elements, which you manifest into aesthetically pleasing, photo-realistic images.
See Our Portfolio: 3D Interior Visualization
Let's make the interior 3d architectural visualization process a fun-filled experience.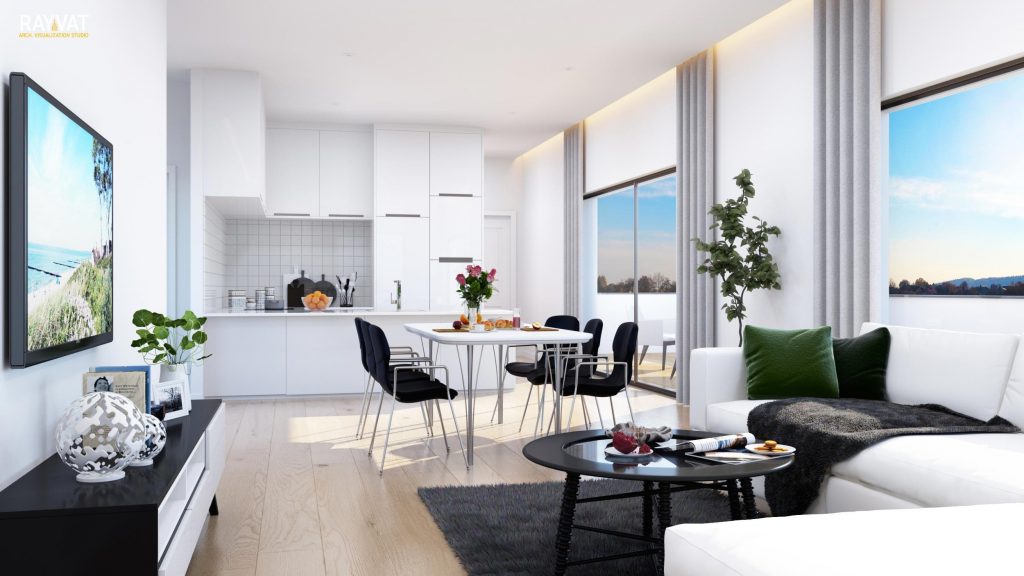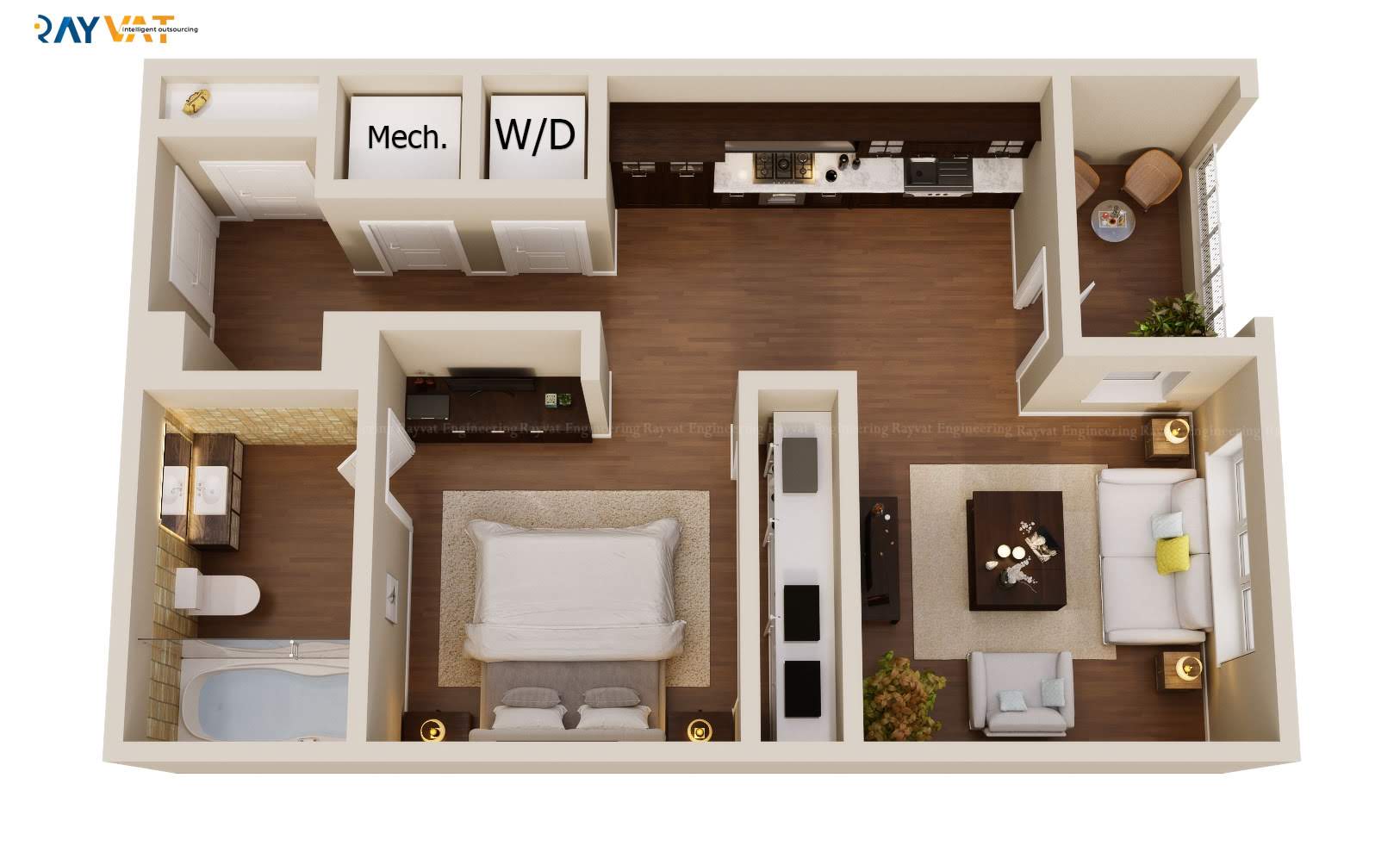 3D Floor Plan Visualization
3D Floor Plan Visualization services is the most commonly used service in the visualization offerings, the one that buyers most connect with while making the purchasing decision.
The buyer gets a complete cut-out view of the property that enables them to witness each element of the home in its entirety and see how building spaces synchronize in the context of the overall property.
See Our Portfolio: 3D Floor Plan Rendering
We, at VegaCADD, specialize in Architectural Floor Plans spanning House Floor Plans, Apartment Floor Plans, Commercial Floor Plans, and Residential Floor Plans as per client's choice.
3D Virtual Staging
Vegacadd is a leading Virtual Staging Serviceprovider firm and has the requisite infrastructure, expertise, and resources to meet any virtual staging requirements. We use the newest 3D rendering technologies to to render realistic physical dimensions of a property effectively.
3D Virtual Stagingworks of art that increase your property/Real Estate awareness and sales without breaking the bank. Helping buyers or renters visualize a space's potential is immensely important. Virtual staging can offer an essential benefit to the realtors and brokers alike. Virtual Home staging servicescan help you enhance your MLS listings, manifesting into higher footfalls. Virtual Staging is a powerful tool to put forward evocative images that help people to know the range of possibilities in a given home or office space.